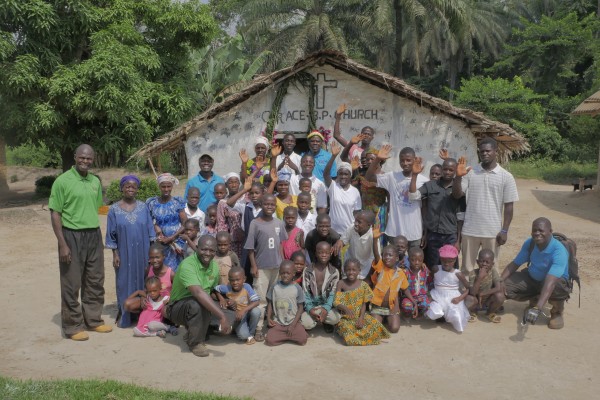 In November 2017, Darren Child of The JESUS Film Church Planting Strategy (JFCPS) Canada, travelled to Liberia to visit and encourage the two Dan teams diligently working in the Nimba County, and to verify JFCPS churches they had planted in the region. Together with the in-country JFCPS coordinator, Nasahn, and the four JFCPS workers, Darren visited 42 church plants, the majority of which were planted in 2017. Out of the 42 churches, 37 experienced a growth in attendance with 16 at least doubling in number. More than 550 adults have been added to the churches, which is a growth of 75.6%. Many children are being brought to churches, too, and started early in the Word of God. More importantly, the JFCPS church plants are growing spiritually as church plant leaders who have been equipped with training, Bibles and Theological Education by Extension (TEE) books learn to live out and share spiritual truths with more clarity and confidence.
The feedback from new church plant leaders was overwhelmingly positive. They talked about how their own lives were being transformed and how the churches were doing well. Glory to God! Here are just a few of their comments:
"The church is fine and growing each day. I have been a Christian but now fully understanding the Gospel. The JESUS film is inspiring. It made me stronger." - Rev. Teah of Karnpala Zone 1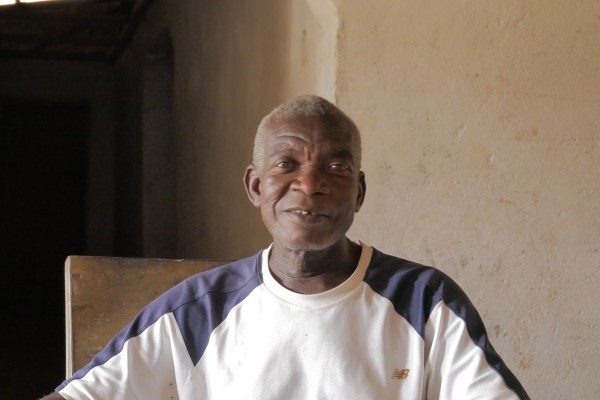 (Belleh pictured above)
"I was a drunk and always in fights with others. I was convicted by the JESUS film. The church is good and we are cooperating with one another." - Belleh of Gbleyee village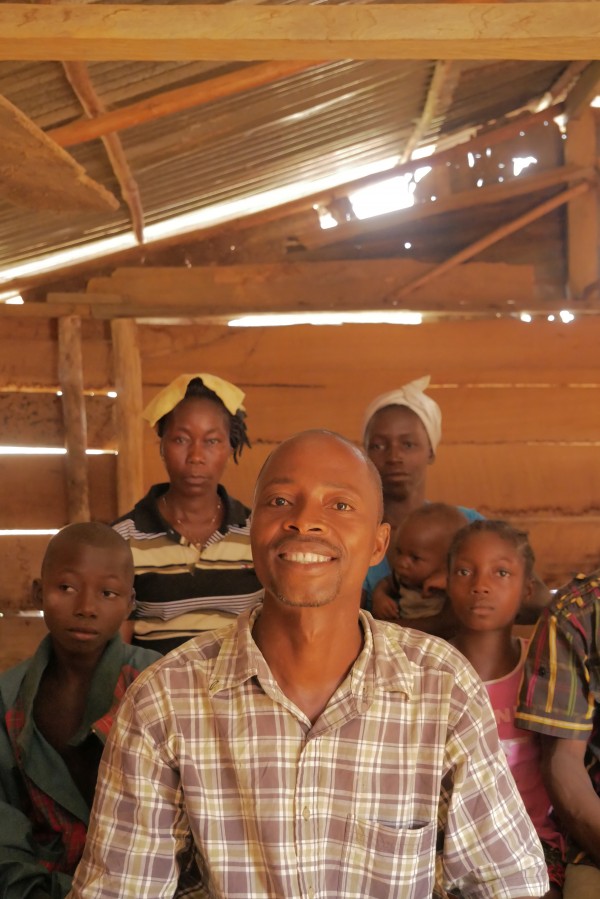 (Morris of Zualay pictured above)
"I used to worship idols and practiced voodoo. A person would get sick if I talked to them. Through the JESUS film, there are changes in my life. Now Jesus has control of my life." - Morris of Zualay village
"The church is growing. The people used to bring lawsuits against each other, but the JESUS film has changed the story. We exist in love." - Beyee of Gblan-Deavioaplay village
"I was careless and not serious in life. After Christ came into my life, I changed. God is helping me lead the church. It is growing. There is unity in the church. Baptism is on the way soon." - Morris of Mahnzoplay village
Darren, who is a machinist and millwright, had an opportunity to discuss administrative issues with the teams to help them with reporting, the use of the GPS device, and the maintenance of motorbikes and equipment. He also verified a church building project and took part in its dedication ceremony. As well, Darren trained the teams on how to operate the new 50-pound portable equipment set he brought in from Canada for one of the teams. This included a projector, power supply, speaker, screen and accessories that fit in a hard-shell suitcase that can be strapped onto the back of a motorcycle.